click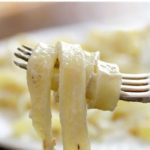 site de rencontre 34 pour ado site de rencontre amicale quebec Alfredos' Alfredo Sauce: When ever we see jars of Alfredo sauce on the shelves of supermarkets, we simply sigh and take every opportunity we can to let you know how Alfredo expected it to be enjoyed when he developed this now infamous sauce, in 1908.
see The place, Rome. The circumstances, a pregnant wife who had lost her appetite and one very concerned husband named, Alfredo di Lelio.
http://chennaitrekkers.org/2017/02/ctc-profiles-dinesh-kumar-ravi.html?m=0 Watch the header images to see how Alfredo's make their alfredo
source site Alfredo Di Lelio created the recipe in 1908 because his wife, pregnant with their first child, was not eating well and losing weight.
source site Alfredo wanted to feed her something simple, healthy, tasty and very nutritious at the same time. So he concocted a luscious but simple combination of pasta, cheese and butter. The dish quickly became a staple in his restaurant, which he had purchased the year before.In 1927, Mary Pickford and Douglas Fairbanks, stars of the silent movies, visited the eatery during their honeymoon in Rome. They absolutely loved the dish, to the point that, once back in the United States, they started a very fond PR campaign among their friends in Hollywood. More than that, they engraved a giant golden fork and spoon with their names, and gave them to Alfredo.
http://www.cilentoescursioni.it/?kiskwa=trading-in-opzioni-e-certificates&026=88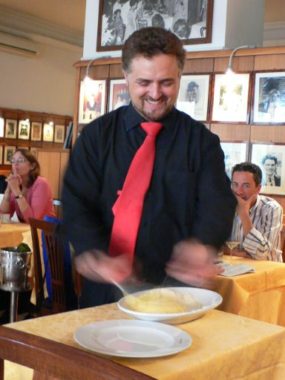 rencontres ont eu lieu The gift didn't go unnoticed by the American press. Soon, articles trumpeting this wonderful dish were all over the American news. Hollywood stars would fly into Rome to taste the famous fettuccine with Alfredo sauce, and crowds would gather outside the restaurant whenever there was word that another celebrity had come to Alfredo's.But the fame of the Alfredo sauce was in fact restricted to the U.S. Alfredo's was just one of the many dolce vita hot spots of the capital, and the recipe never became a staple in the Italian culinary scene the way it has in the States. Even now, only a few locals know about the dish. For Italians this is just… Butter and cheese pasta…
INGREDIENTS:
1 1/3 cups finely grated Parmigiano-Reggiano cheese (about 5.3 oz., preferably aged 24 months)
1 stick (8 Tbsp.) butter (unsalted)
12 oz. dry Tagliatelle or fettuccine (or, even better, fresh and very thin fettuccine for four people)
1 ½ cups reserved pasta cooking water
Salt to taste
citas paraguay gratis TOOLS:
5-quart pot
Large plastic colander
Large bowl
Small microwave-safe bowl
Large spoon and fork for tossing
follow link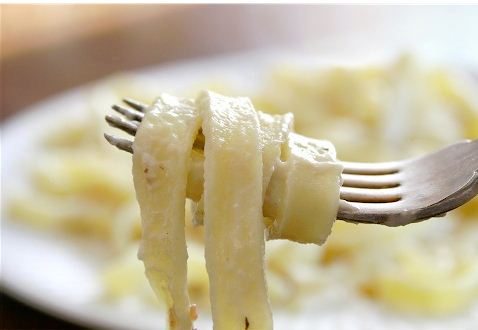 Bring 12 cups of water to a boil together with 1 1/2 Tbsp. of coarse salt. Keep the large bowl next to the boiling pot, to warm, or, even better, on top of the pot.
Meanwhile, finely grate the Parmigiano-Reggiano cheese.
Cut the stick of butter into chunks and microwave for about a minute, to soften, and throw 1/2 of the butter into the warmed bowl. Reserve the rest.
Cook the tagliatelle or fettuccine in the large pot of boiling salted water, stirring occasionally, until tender but still al dente, or firm to the bite.
Drain the pasta, reserving 1 1/2 cups of the cooking water. Toss the pasta into the previously warmed bowl, on top of the softened butter.
Add ½ dose of Parmigiano, and ½ cup of the cooking water and then toss very vigorously using a large fork and spoon.
When the cheese has melted completely, add the remaining 4 Tbsp. of softened butter, the remaining ½ dose of cheese, and another ½ cup of the reserved cooking water. Keep stirring and tossing!
Season to taste and keep tossing. I do not use any salt, but your taste may be different.
Keep tossing for at least a total of 5 minutes, until a creamy sauce forms, adding another 1/4 cup of the cooking water. Keep adding more if it seems too dry (you will have another 1/4 cup left).
Stir and toss, stir and toss…
Once the Alfredo sauce is luscious and creamy, serve immediately. Buon appetito!!!