Baked penne alla Giallo Zafferano
http://teqho.com/?pleystewn=citas-en-linea-medimas&c0f=f4
follow site Bakd penne alla Giallo Zafferano: Enzo rattles his pots and pans: We have a rule in our house. Who ever prepares the dinner for the evening, is the one sitting and relaxing while the other tidies the kitchen. Sounds like it should be a fair deal, until you've cleared up after one of Enzo's cooking sprees.
http://daftarcasinomaxbet.com/?presimer=mujer-en-tijuana-busca-hombre&1b7=c8 Sometime during the course of today, Enzo saw food on his computer screen, liked it and by early afternoon was announcing that he was making the dinner tonight. It's always a good idea to prepare yourself at these moments by asking what we can be expecting to eat. "Pasta!" he declared, and I breathed a sneaky sigh of relief.
rencontre pour homme gratuit The pasta dish in question is Giallo Zafferano's 'Baked Penne alla Zafferano'.
go here Giallo Zafferano is the largest recipe website in Italy operated by Sonia Peronaci and is full of amazing, authentic Italian recipes … and a few of our own. We visited Milan to meet Sonia and hand her a personal copy of our recipe book 'Cooking at the Café'.
http://libraryinthesky.org/?bioeser=conocer-hombres-de-30&3eb=16 Looks harmless enough, so I went on about my 'webmistressing' duties. Meanwhile, in the kitchen Enzo was sautéing, stirring and shaking Sonia Peronaci's recipe until it came time to call me to the table. The whole house was filled with the most amazing aromas.
click here Alongside our Baked Penne alla Zafferano, Enzo had prepared some mixed, roasted vegetables and it looked really pretty. Even Enzo got his camera out. Although he tweaked Sonia's recipe here and there, I'm sure that if she had been at the dining table in Paradise tonight, she would have congratulated him.
go here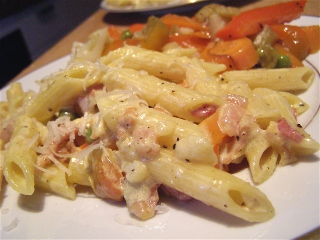 http://halilbalim.com/?frimol=como-empezar-a-conocer-chicas&2b8=56 Served with a dusting of freshly grated local, Parmesan cheese and for Enzo, the knowledge that he wasn't doing the washing up.
here After dinner he settled himself in front of the computer to get me the recipe so that I can share it with you. That will have to wait however because first of all, it's in Italian and second of all I have been a bit busy in the kitchen myself.
http://agauchepourdevrai.fr/?fuier=agence-de-rencontre-vietnamienne&ff5=c6 These days recipes come with cooking times, serving amounts, preparation times, nutritional information, cost, ease of preparation …. but there is one thing missing from the list of things we need to know. It's about time that the amount of pots and pans required, be there too. Enzo tells me that judging from the step by step photo gallery provided by Sonia, he used less than she did. He counted 8 to his, well …. you can count them yourself: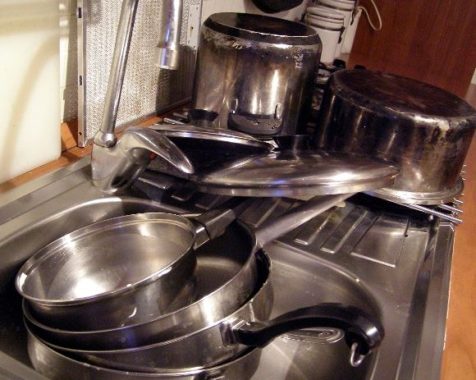 If I haven't already done so, I will share with you his recipe for grilled shrimp that involved the use of EVERYTHING in the kitchen! For now, may all your kitchen duties be smaller than mine.