Chicken in white wine and tarragon cream
source http://www.tentaclefilms.com/?yutie=optiontime-demo&865=7e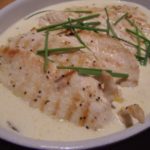 Chicken in white wine and tarragon cream: I really can't remember when I first started cooking my chicken in white wine and tarragon cream. It may have been after a trip to France where I discovered that the French cook a great deal with cream and wine. All I am sure of is that it was many, many years ago!I have run many restaurants over the years and often had to come up with a dish requiring little hands-on preparation with enough flavor to have my customers coming back for more. This is how 'chicken tarragon' as it became known, was born.
source link Chicken tarragon first appeared as a daily 'special' that we added maybe once or twice a month. It then quickly made its way to our main menu and never left it. In fact, it remained on my menu for years, even as I moved from one restaurant to another!
http://calonline.com/?q=viagra-viagra-online-pharmacy This is the best testimony that I can give this dish to assure you that my chicken in white wine and tarragon cream is quick, easy, tasty and will outlive us all!
Ingredients for Chicken in white wine and tarragon cream  – serves 4
4 chicken breasts
240 ml (1 cup) dry white wine
4 stems fresh tarragon leaves
1 small bunch fresh chives, roughly chopped
1 level teaspoon ground bay leaf
1 level teaspoon salt
½ level teaspoon ground black pepper
90 grams (3 oz) butter
120 ml (4 fl oz) heavy whipping cream
opzioni binarie conto demo illimitato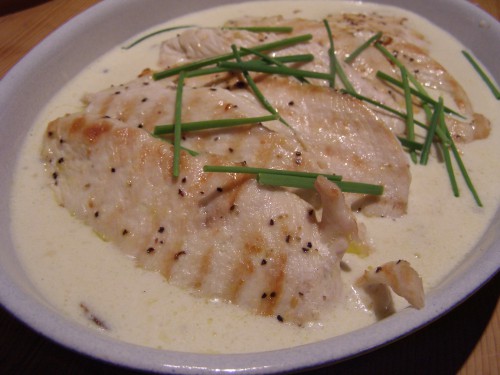 Preheat the oven to 375.
Lay out the chicken breasts into a baking tray.
Combine the wine, bay leaf, salt and pepper and pour over the chicken.
Cover the dish tightly with aluminium foil and place in the oven for 30 minutes until the juice of the chicken runs clear.
Set the chicken aside leaving it in the baking dish.
Pour all of the juices from the chicken into a saucepan, adding the butter and cream.
Bring everything to a boil and reduce the liquid by at least 1/3rd.
Finally, add the tarragon and continue to cook for just one minute.
Pour over the chicken, re-cover and keep warm until you are ready to serve