Italian ribeye steak tagliata
Italian ribeye steak tagliata: Ribeye steaks need little by way of embellishment to deliver amazing flavour. This recipe for Italian ribeye steak or beef tagliata, is based on the steak served fresh from the grill at Frontone Village, Ponza, Italy. You can read all about the wonderful experience waiting for you at Frontone Village on our sister site, Sunset Village, Ponza.
Ingredients for Italian ribeye steak tagliata:
1 teaspoons chopped fresh rosemary
1/2 teaspoon salt
1/2 teaspoon freshly ground black pepper
2 gloves garlic, crushes
2 x8 oz) ribeye steaks
1 medium lime or lemon, cut into wedges
Extra virgin olive oil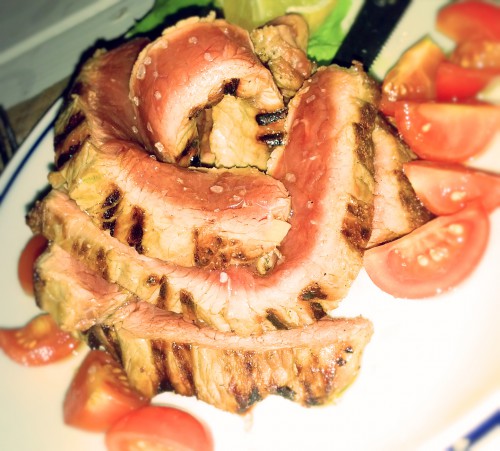 In a bowl, combine the rosemary, salt, pepper and garlic them rub it into the steaks.
Heat the grill to medium -high.
Grill the steaks for 2 minutes on each side or until cooked to your likings.
Allow the steak to stand for at least 10 minutes.
Slice into thinnish strips and serve over a bed of arugula with lemon wedges.
Best eaten drizzled in plenty of freshly squeezed lime or lemon juice and good olive oil.