How to make baked breaded zucchini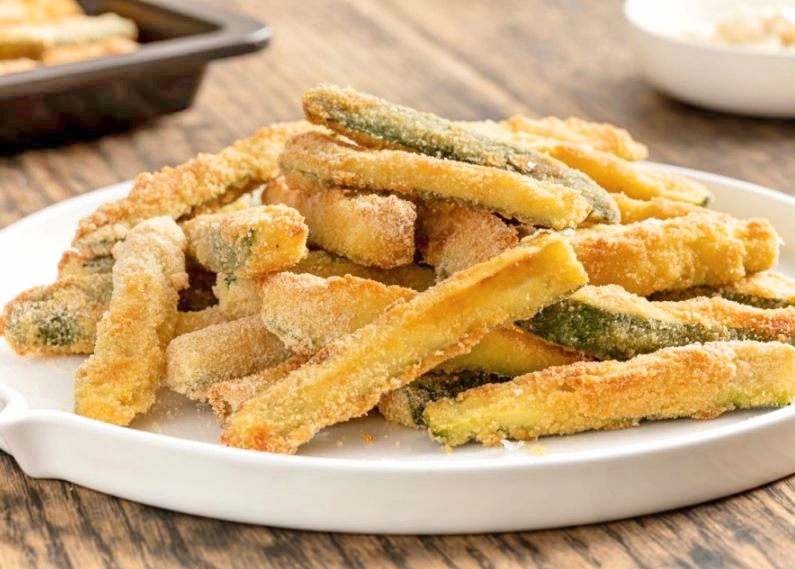 Crunchy on the outside and soft on the inside, baked breaded zucchini are a delicious summer side dish. They are light and tasty, perfect to combine with your favorite dip or to accompany meat and fish main courses.
Baked breaded zucchini are prepared in a few steps and with simple ingredients that you often already have at home. They are tasty, but above all light because they are cooked in the oven rather than fried. An easy recipe that you will want to make several times.
For perfect results, after cutting the zucchini into sticks, dab them as dry as possible with a little kitchen paper and make sure they do not overlap in the pan. Cooking in the oven will do the rest, ensuring perfect browning on each side.
Breaded zucchini in the oven – for 4
400 g/14 oz of zucchini
100 g/3.5 oz of Parmesan cheese
200 g/2 cups of breadcrumbs
2 medium eggs
200 g/1 cup Tipo 00 or all-purpose flour
extra virgin olive oil
salt
Start preparing the breaded zucchini in the oven by washing the zucchini, dry them, then trim and cut them into sticks of about 1/2 inch (9cm) along the length.
Beat the eggs in a bowl with a little salt and pepper. In another bowl, mix the grated Parmesan cheese with the breadcrumbs. Pass the zucchini first in the flour, then in the eggs and finally in the mix of breadcrumbs and Parmesan.
Arrange the breaded zucchini on a baking sheet lined with parchment paper, season with a drizzle of oil and cook in the oven heated to 385F for 25 minutes or until they are golden brown.
Remove the zucchini from the oven and serve hot, lukewarm or at room temperature: the breaded zucchini in the oven will always be crunchy on the outside and soft on the inside.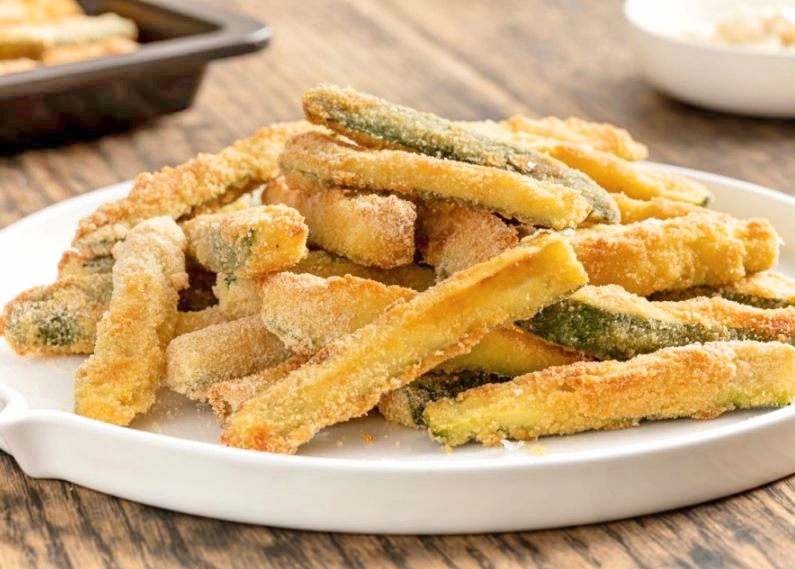 (Visited 33 times, 1 visits today)
About Post Author