How to make risotto using pearl barley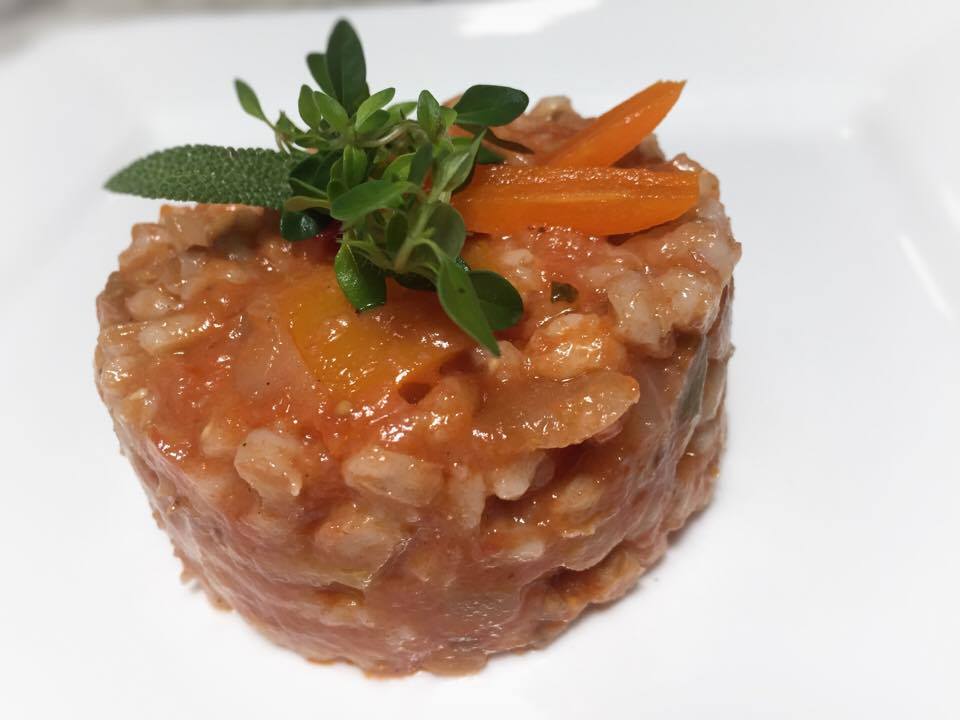 How to make risotto using pearl barley: We have to confess to having an absolute LOVE of pearl barley. Our pearl barley risotto will have everyone coming back for more and more, and then some more.
It's the feel of the cooked pearl barley in your mouth, giving you the impression of feasting on the perfect comfort food, that will have your fork delving into the dish over and over. And please don't imagine that pearl barley risotto can only be served hot. Pearl barley risotto makes a wonderful salad dish too!
Pearl Barley Risotto – serves 2 – 4
1 lb / 500 grams bell peppers, roughly cut
2/3rd cup Vallecorsa extra virgin olive oil
2 tablespoons butter
2 medium to large onions, roughly cut
2 tablespoon salt
1 tablespoon black pepper
1 medium to large garlic clove, roughly cut
8 ounces / 250 grams pearl barley
150 ml white wine
400 ml Pasta Nostra San Marzano tomato sauce mixed with 300 mls water – 700 mls in total
1 loosely packed cup of mixed herbs: rosemary, thyme, sage, oregano
Parmesan cheese for serving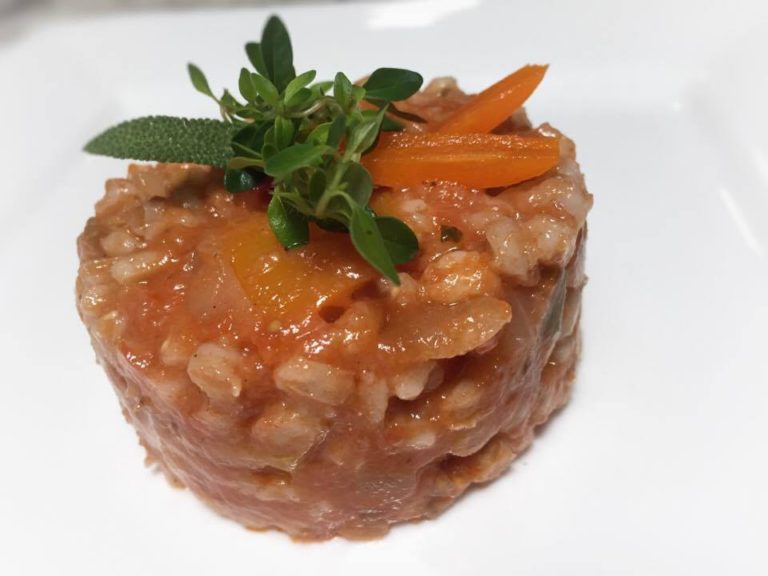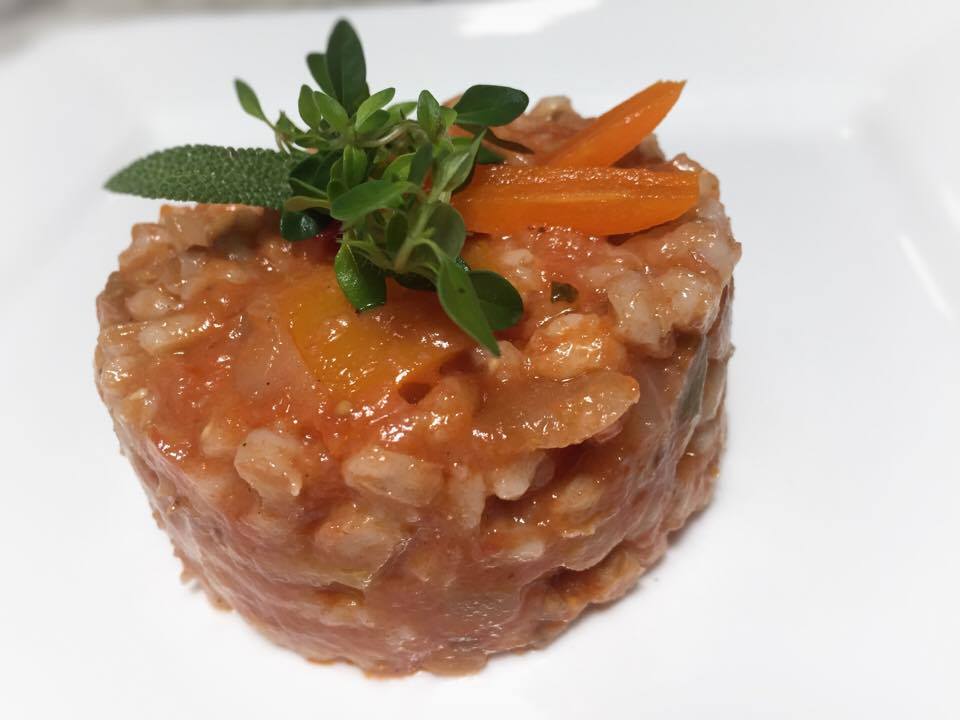 Directions
Preheat the oven to 375 F / 190 C.
In a roasting pan add the peppers, onions, 1/2 cup of the olive oil, 1 tablespoon salt and 1/2 tablespoon of black pepper. Toss it all together then cover tightly with aluminium foil and place in the oven for 45 minutes.
While the vegetables are cooking, over a low to medium heat, warm the rest of the olive oil in the bottom of a large pan (like one you would cook pasta in – your barley will expand a lot!) with the rest of the salt and pepper and the garlic.
Once the garlic has softened, add the wine bring to a boil. Continue to cook until the wine is reduced by at least half. Now add the butter and the barley giving everything a good stir.
Add the diluted tomato sauce and bring everything to a boil. Then reduce the heat to a simmer – make sure to stir the barley often to avoid it sticking to the bottom where it will burn if left unattended.
After about 15 minutes, add all of the herbs and stir in.
When the barley appears to be nearly cooked, remove from the heat, cover and set aside during which time it will continue to cook all by itself.
Remove the vegetables from the oven and add them to the barley, stirring everything to combine all of the ingredients.
Serve hot with some Parmesan cheese on the side or chill and serve as a salad.
(Visited 9 times, 1 visits today)
About Post Author