Spaghetti with cherry tomato and fresh basil pesto
rencontre estivale aoste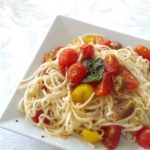 follow url, Corsi operazioni binarie principianti. Recomendamos el uso de IE explorer, Fire Fox o Google Chrome para una mejor
ingredients for spaghetti with cherry tomato and fresh basil pesto – Serves 2
8.81 oz (250 grams) The Big Dream Factory spaghetti

6 cherry tomatoes, sliced into 1/4's
6 large leaves of fresh basil, roughly chopped
1 medium clove garlic, crushed and finely chopped
1 level teaspoon salt
1/2 level teaspoon black pepper
2 tablespoons Parmesan cheese, grated
2 – 3 tablespoons extra virgin olive oil
go to site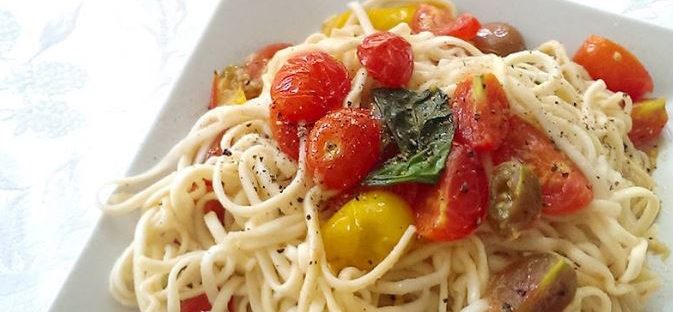 Bring a large saucepan of lightly salted water to a rolling boil
Meanwhile, in a large bowl add all the other ingredients and mix well.
When the pasta is cooked, it will float to the top, test it for doneness then lift if from the water into the bowl with all the goodies in.
Toss gently and serve.