How to make cream of spinach soup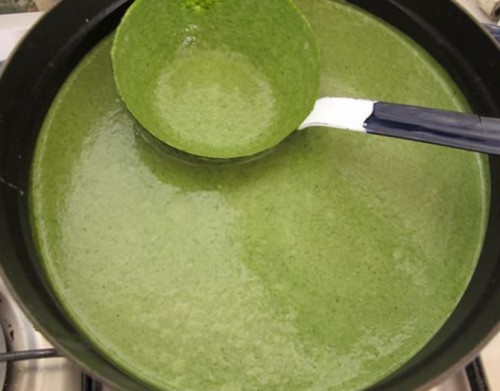 Cream of spinach soup: We have been cooking professionally for many years and there are certain recipes that follow you whatever continent you find yourself on. Cream of spinach soup is one of those recipes. Not only is this soup a beautiful colour but the combination of ingredients are made for each other and this is the reason that this recipe endures.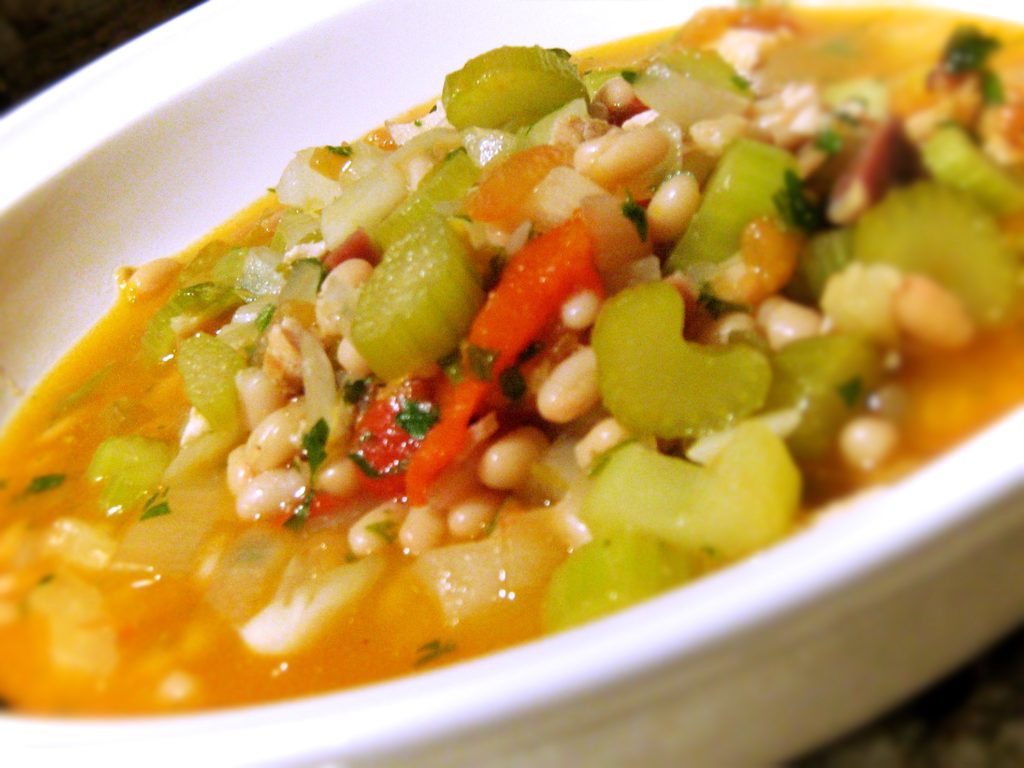 Bookmark this recipe for cream of spinach soup because we guarantee you will be back for more.
Ingredients – serves 6
50 g (2 oz) butter

175 g (6 oz) fresh spinach leaves, washed and dried (or packet frozen spinach leaves, thawed)
1 medium onion, skinned and finely chopped (we used a red onion)
2 large cloves garlic, crushed
1 tablespoon cornstarch added to 2 tablespoons of cold water and mixed
300 ml (1/2 pint) chicken stock
568 ml (1 pint) whipping (single) cream
2 level teaspoons salt
1 – 2 level teaspoons ground black pepper
Over a low to medium heat, melt the butter in a large saucepan and gently saute the onions for 5 – 6 minutes or until they are soften and transparent.
Add stock, garlic, salt and pepper then bring everything to a boil.
Remove from the heat add the spinach leaves (there is no need to cook the spinach leaves once they have been added to the newly boiled stock) and when cool enough, blend.
Add the soup back to the saucepan with the cream and cornstarch then bring everything to a boil, stirring constantly until it thickens.
Check the seasoning, remove from the heat as soon as it has thicken and serve.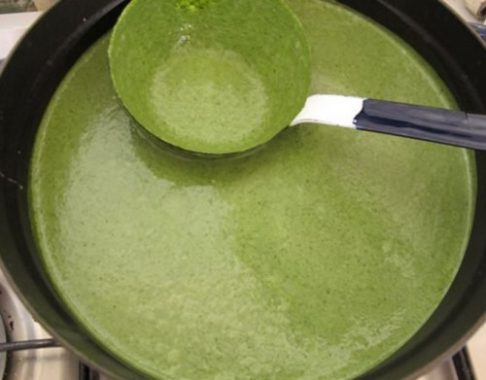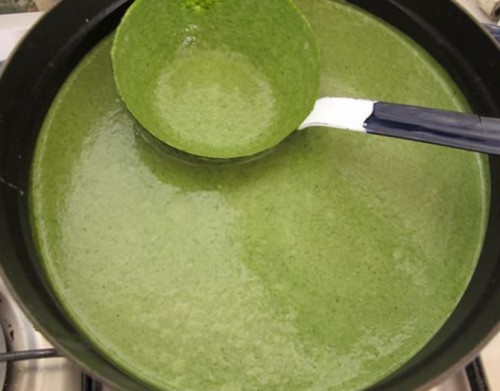 (Visited 1 times, 1 visits today)
About Post Author