How to oven-dry cherry tomatoes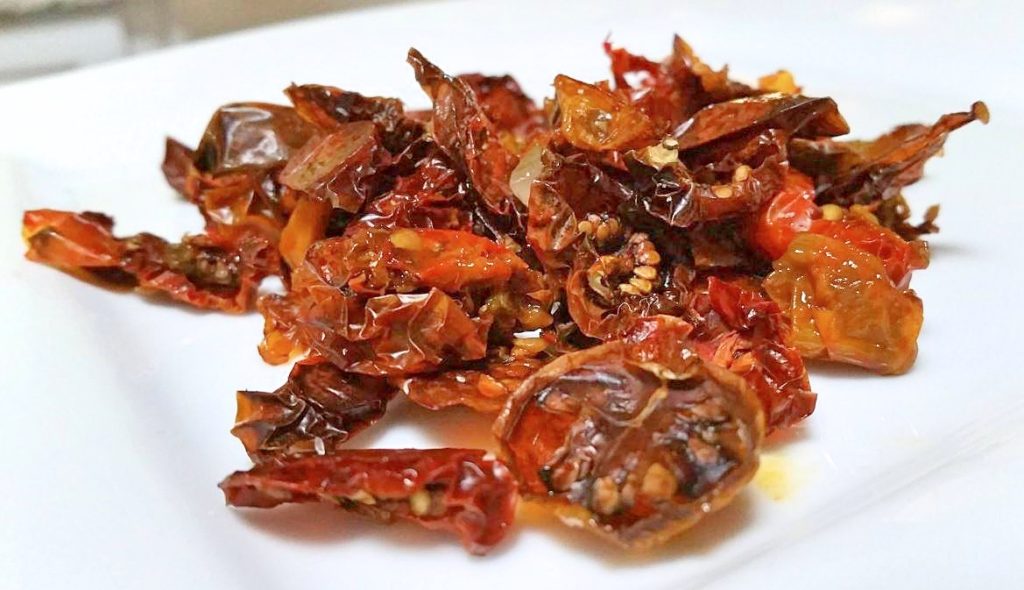 How to oven-dry cherry tomatoes. The Pasta Maker recently discovered a button on the cooker declaring 'dehydrate' and decided to give it a go!
First on the list for dehydration were a wonderful collection of colourful cherry tomatoes. We must start out by preparing you to accept what those beautiful 'jewels' as Theresa called them, will look like once they have dehydrated – not pretty! We have to accept that organically grown and home cooked, baked, roasted, grilled or dried produce are not going to look the same as the stuff loaded with ingredients you can pronounce or even read. However, they are all natural and absolutely delicious.

We do have to apologise for not handing any of our oven dried cherry tomatoes out as samples during the Farmer's Market. However, we did incorporate them into a pasta salad and even though that has all gone, we are still being asked for it (doing our best to get around to making it very soon).
How to create your own oven-dried cherry tomatoes
You will need cookie sheets or some other baking tray that does not have high sides. You don't want to steam those little gems, you need the heat to be passing around them freely.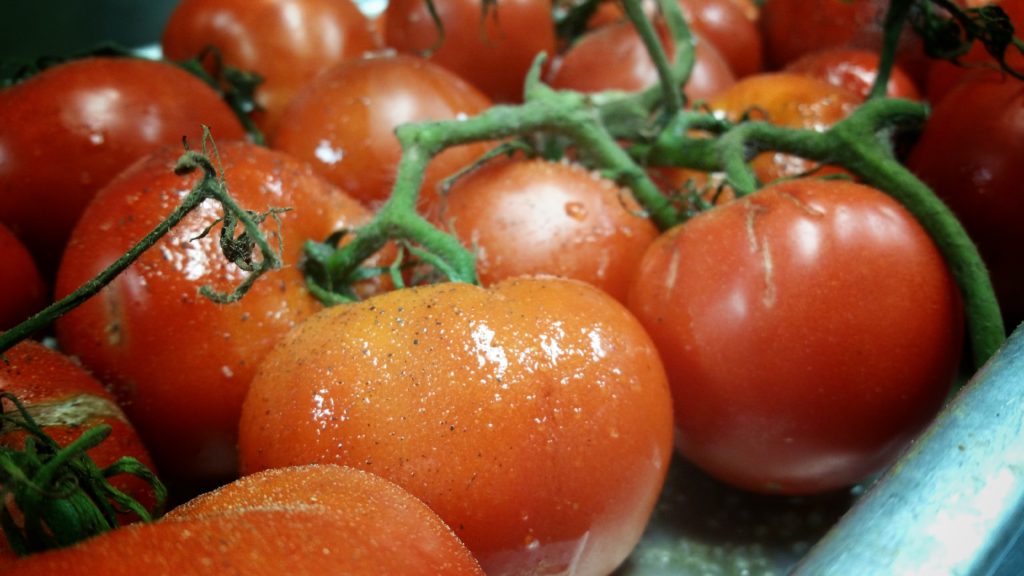 Preheat your oven to 150 F if you don't have a 'dehydrate' option.
Slice small cherry tomatoes in half and larger ones in quarters, then arrange them on the baking sheet with the fleshy insides facing upward. From the photographs you may notice that not all of ours were facing up and those pieces didn't dry out.
Sprinkle the tomatoes all over and lightly with fine sea salt which will help draw out the juice and allow it to caramelise and sweeten.
Place the tomatoes in the oven (middle, centre, top – it really doesn't matter just as long as they are not stacked too closely. You will need the shelves of your oven to be spaced at least 3 inches apart.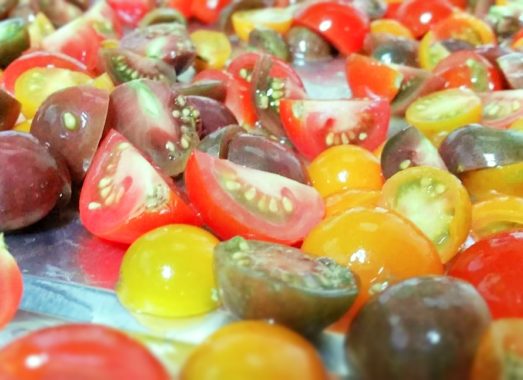 We checked our cherry tomatoes every 2 hours to get an idea of how long they were taking to dry.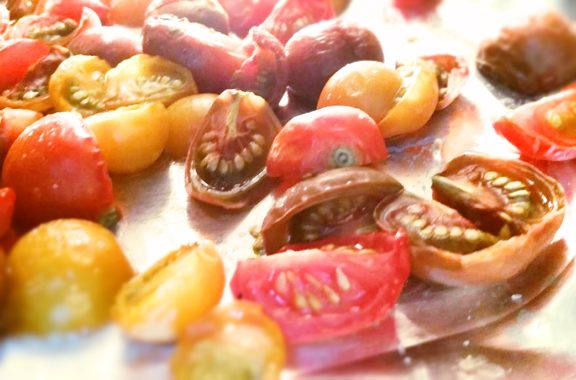 After 10 hours, and because it was now evening, switch the oven off, keep the door closed and leave the tomatoes where they are. The next day give them a further 4 hours in the oven at 150 F, then leave them in the oven until completely cooled and VOILA – the result!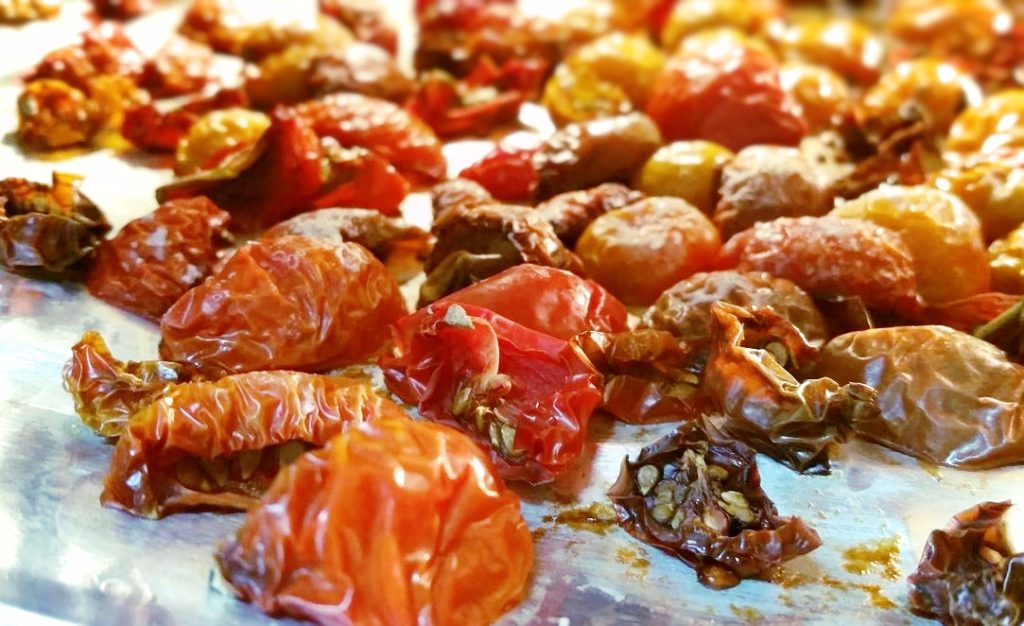 Because our cherry tomatoes did not completely dry and we didn't have more time to dedicate to them, we removed the dried tomatoes from the oven. A large majority were dried thoroughly leaving some sticky and some just right.
what would we do differently
Well, we would have ensured that all of the fleshy parts of the tomatoes were upright.
We would have picked out the smaller pieces as they dried and left the larger pieces in the oven which would have meant a longer cooking time. We estimate that would have been another day leaving the stragglers in the oven with the door closed and oven off.
However, we really enjoyed the results for our oven-dried cherry tomatoes on this our first attempt.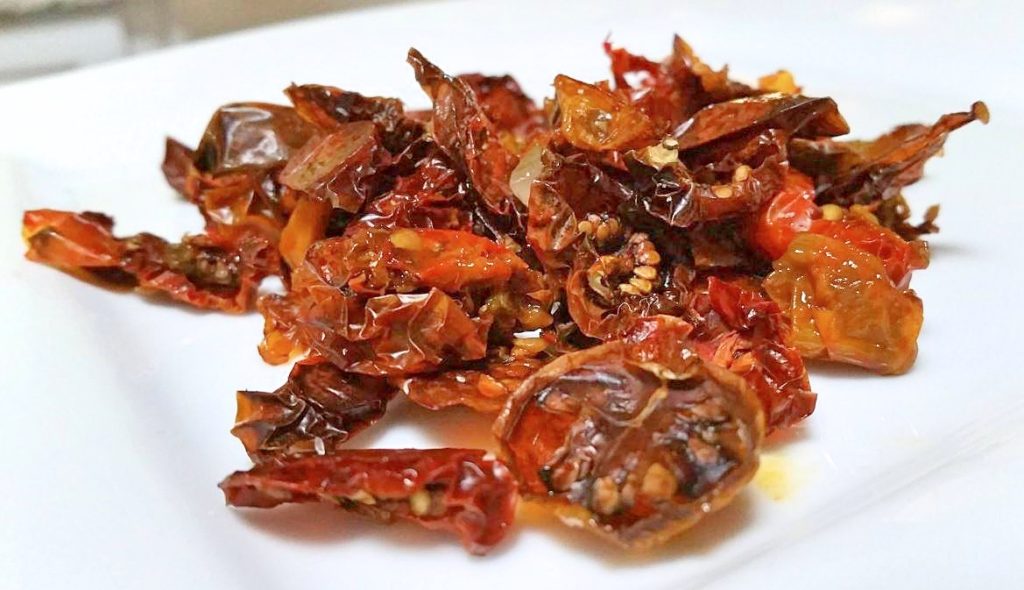 (Visited 11 times, 1 visits today)
About Post Author