Our recipe for an all-purpose gluten free flour blend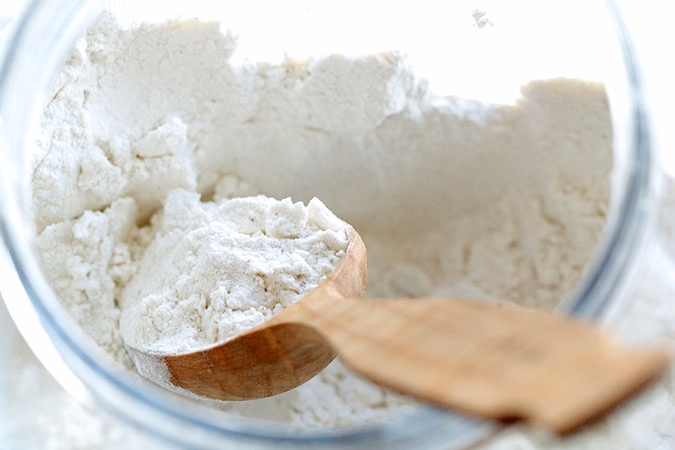 This is our go-to, all-purpose, gluten free flour blend. We use it for muffins, biscotti, gnocchi and even English pancakes.
The most economical way that we have found to buy many of the flours used, is to get them from a local Asian store. There you can find large bags at very reasonable prices.
This gluten free flour blend includes the amount of xanthan gum required for most baked goods and even pasta. You can omit the xanthan gum and add it according to the requirements of your recipe. Also, the weights are in grams because this the smallest weighing measure and is more accurate compared to cups or ounces.
All-purpose gluten free flour blend – makes about 12 oz
170 g Rice flour
50 g Potato flour (not starch)
50 g Tapioca flour
50 g Corn flour (corn starch)
3 g Xanthan gum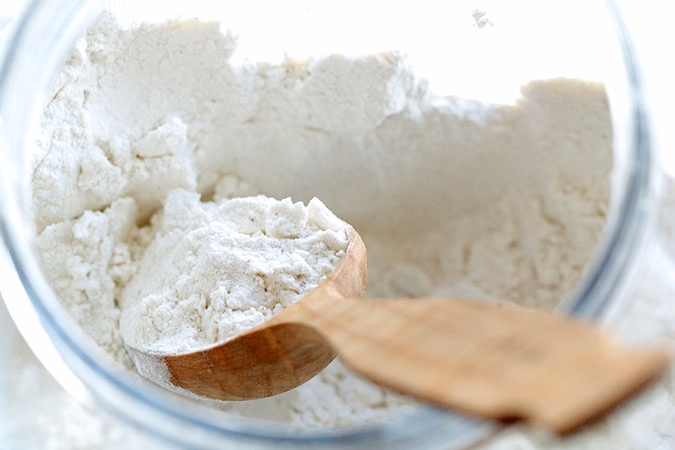 Mix all of the ingredients together well and store in an airtight container.
NOTE:
You can omit the xanthan gum and use the amount listed on a given recipe.
If you require twice as much flour, simply double the amounts.
(Visited 5 times, 1 visits today)
About Post Author